COMFORT IN COMMUNITY – UPDATE
Inspiration comes in many forms. It might be gestures of grandeur or supportive leadership. It could be motivational words from someone whose principles and values we respect and admire. Sometimes, it's as simple as a gaze, a smile, a tear. The connection is undeniable and it calls us to act. It's inspiration that makes us part of something greater than ourselves. It shows us as individuals we are unique, diverse and creative and that is truly amazing. But together? Together, we are unstoppable.
Last week, we began surveillance testing of all residents and staff at St. Joseph's Villa as part of an important study. We are proud to have adopted this proactive approach to protect our residents and staff, and to contribute to a better understanding of the role and benefits of surveillance testing in long term care. As the world continues to be challenged, these positive, proactive approaches will provide vital opportunities for discovery and inform plans of recovery, and prevention, now and in the future.
We thank the Ministry of Health and public health officials for their guidance and support, as we continue to follow all guidelines and measures to support residents and staff. We are grateful that hospice construction continues to proceed uninterrupted. To our staff whose courage and compassion we rely on, to our generous community, who reach out daily to offer their support, to our many health care community partners including the West Region, Public Health, Hamilton Health Sciences, St. Joseph's Healthcare Hamilton and St. Joseph's Home Care, THANK YOU.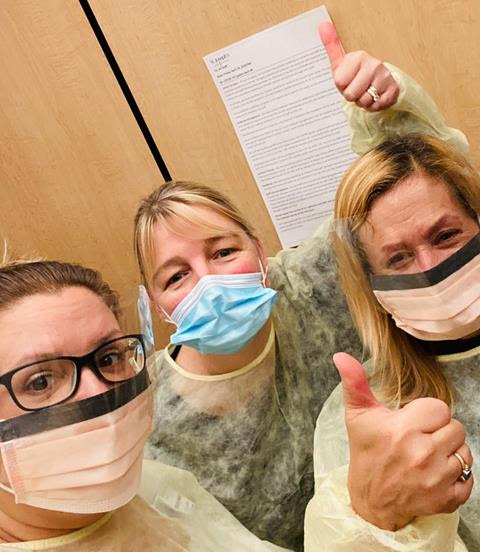 The Bright Side of Life
No birthday is complete without balloons and a few treats. Thanks to the donations of tablets to support our Virtual Visiting Program for residents, we hosted two online birthday parties this weekend over Skype. Staff made signs to make the celebrations extra special and filled the dining room with memories that these residents and families members will never forget. While hugs and kisses may have to be shared via emojis and gifs, there is no time like the present to learn new skills. Residents are thrilled to be able to see their families close up, hear their voices and know they are just the "touch of a button" away.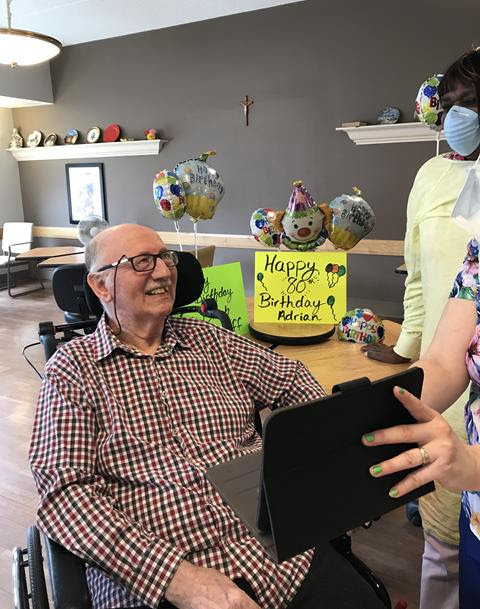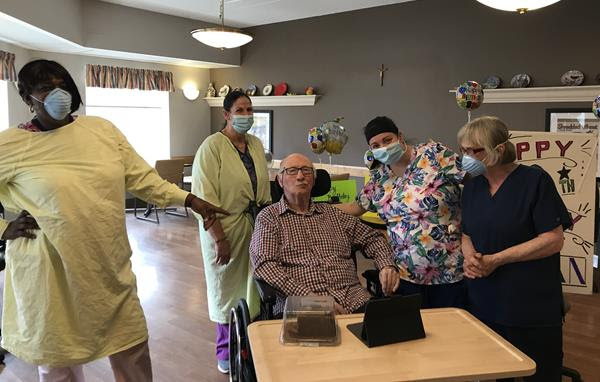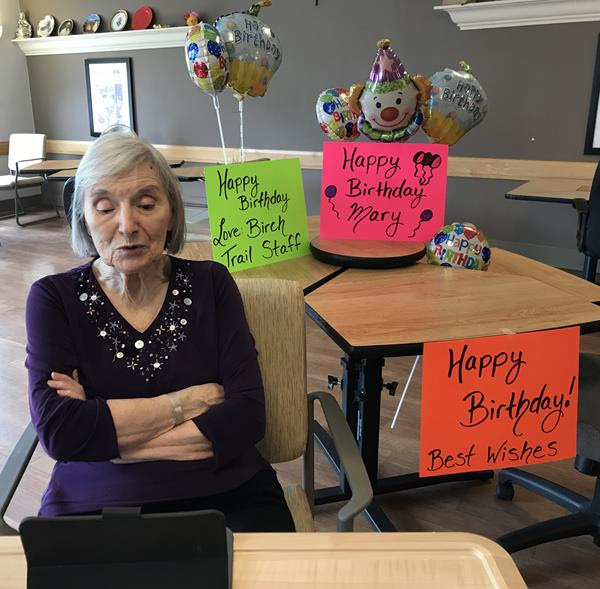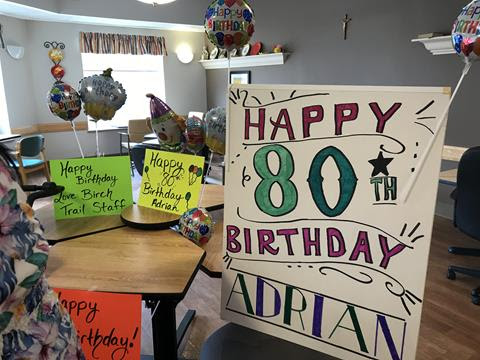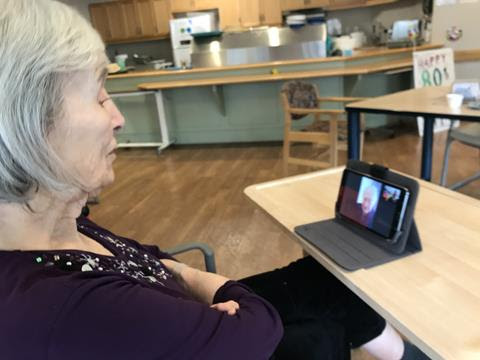 While some of us might be growing tired of our new-found reclusive lifestyles, our poet-in-residence Glenn thinks there may be a few perks to the pandemic that we are missing out on. If you look at it from Glenn's perspective, it may help you to embrace a slower, quieter pace, at least for the time being.
Lean On Me
The Villa & Foundation are blessed to have supporters in the community like philanthropists, Doug and June Barber. As a tech entrepreneur and nurse, Doug and June, have been leaders in supporting a wide range of causes and issues that have created tangible impact in our community. Doug and June had these words of encouragement and motivation to offer Villa residents and staff.
Working in long-term care requires dedication, compassion and heart. It is unique to other healthcare environments in the level of trust and energy it requires staff to build and sustain with residents, over an extended period of time. It is a bond formed through dignity, respect and comfort. This enables the Villa team to be sensitive and aware of even the smallest changes in each resident, ensuring their care plan meets and honours their needs.
Last week, community partners stepped forward to recognize and celebrate the Villa team. Inspired by their efforts, Utter Morris Insurance, West End HBA and Leggat Auto Group delivered an incredible dinner for our evening and night shift staff courtesy of La Piazza Allegra Hamilton. Staff were overwhelmed by their thoughtfulness and appreciated a hot, fresh delicious meal mid-way through a long week.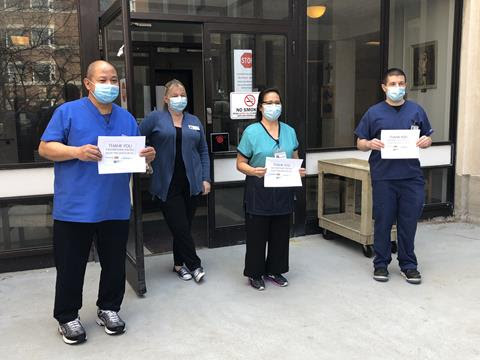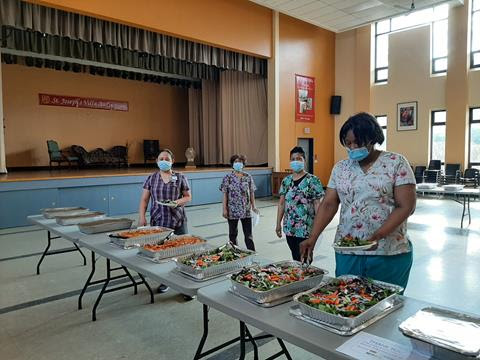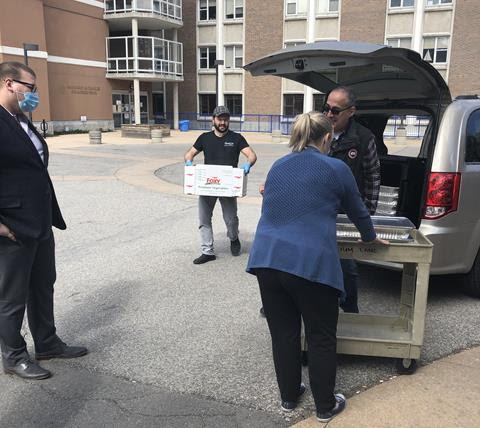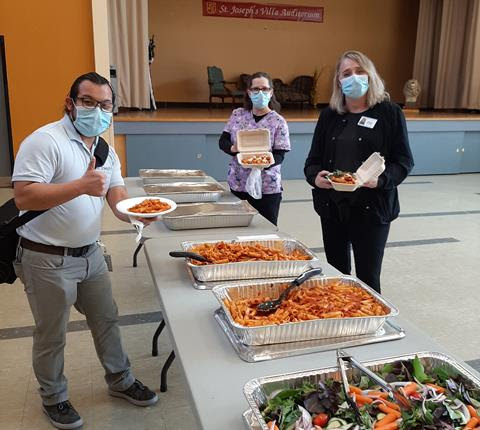 Heron Creek Yoga & Fitness, based in Ancaster, knows how important self-care and exercise are for reducing stress and improving mental and physical well-being. Last week, owners Dawn and Martin Sarabura reached out to offer free access to all Villa staff to their virtual yoga and fitness classes and their online class library. Fridays they will host a 12pm noon class devoted to Villa staff members.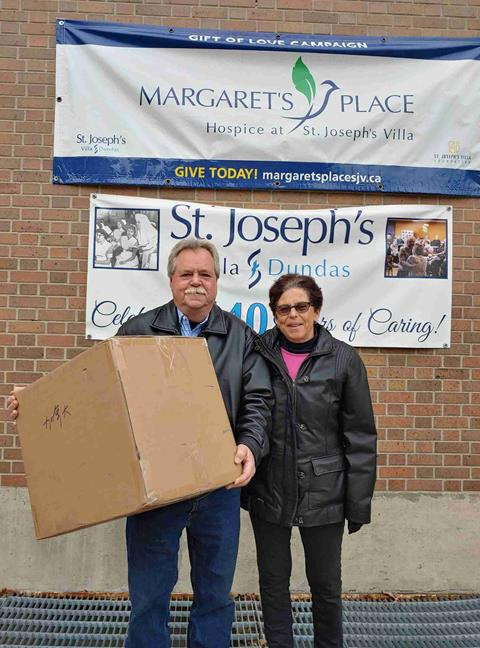 Open Hearts, Gracious Donation
On Friday, Rick and Barb Coomber delivered 600 N95 masks to the Villa knowing how scarce these resources can be. They wanted to ensure everyone in the Villa family is safe and have the necessary equipment at their disposal to continue providing excellent, compassionate care. Thank you Rick and Barb for your timely contribution, and for opening your hearts to support us! We are so thankful to you!
Memories in the Making – Margaret's Place Hospice
On the old apple orchard, where the House of Providence once stood, Margaret's Place Hospice construction is well underway. Tucked behind fences and shielding for safety, it is hard to see from the road what progress has been made but the Ira McDonald Construction crew has been working daily to ensure doors will open in 2021 to serve patients and families. As a healthcare facility, construction has been deemed an essential service and has been minimally affected by the crisis. All site preparations have been completed, including the grading of the path between St. Joseph's Estates and St. Joseph's Villa. This week the Ira McDonald crew will move onto the next stage of devlopment. We hope you will share in our excitement when you see these aerial views of the site!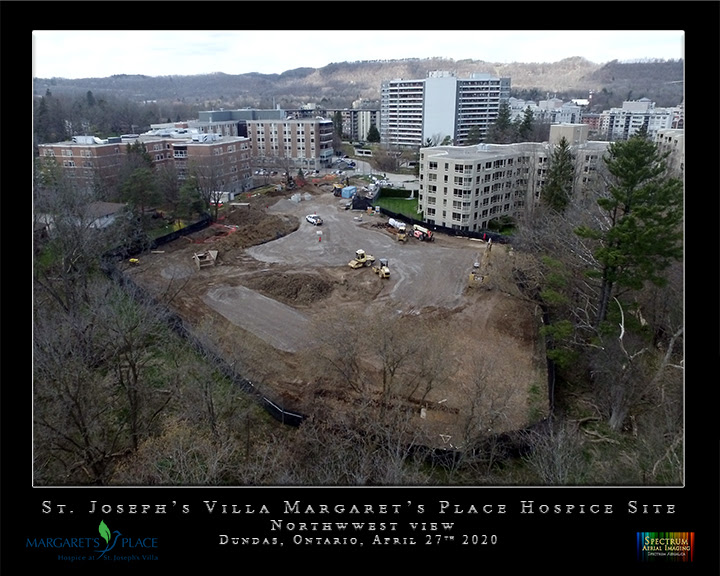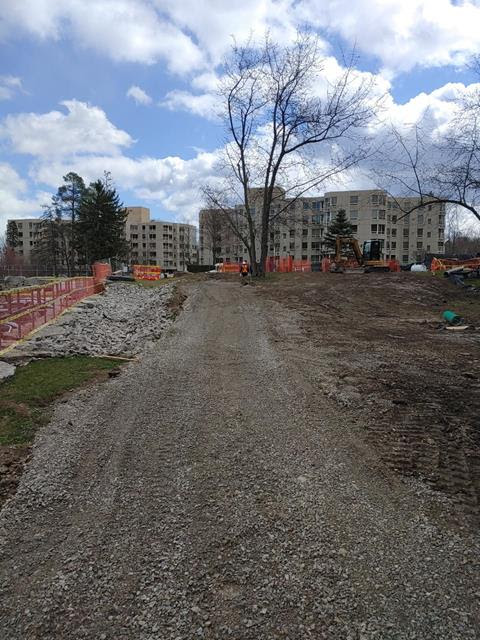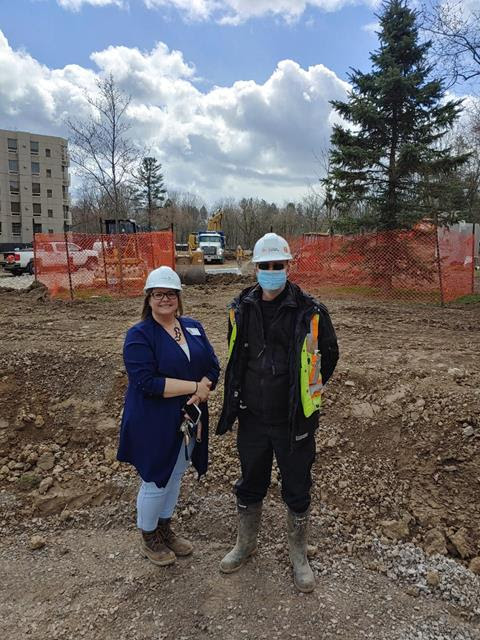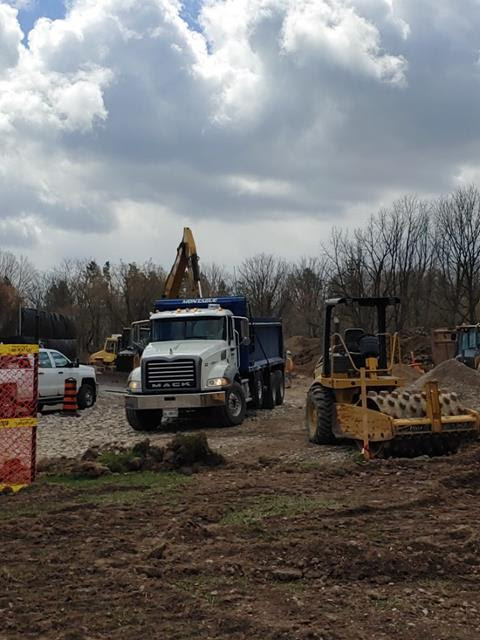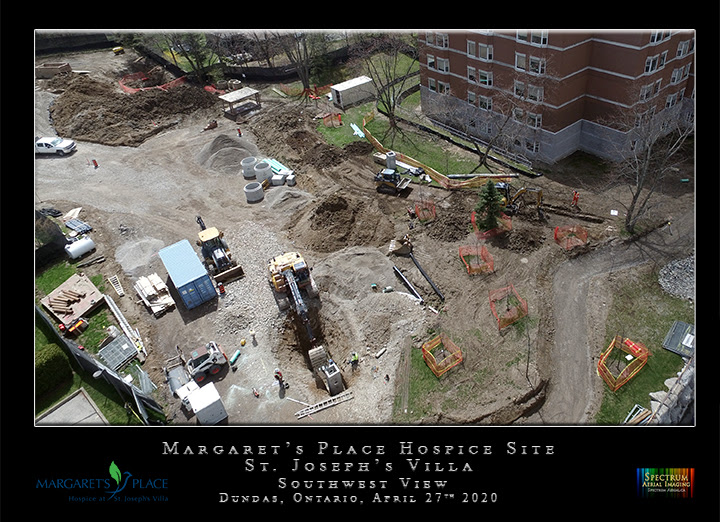 Now, more than ever, your support matters. Thank you for your confidence in us and for helping us and helping each other. The measures and lifestyle changes you are making are making a difference, every day.
Your Gift Matters
We invite Make a Gift to St. Joseph's Villa Foundation to support the needs of residents in Long-term Care or patients and families of Margaret's Place Hospice.
Reach out to volunteer for one of our Virtual Visiting, Companion Calling or Card-writing programs.
If you have a unique fundraising or recognition idea to support residents, staff or the Villa, please reach out to S_Paton@sjv.on.ca.
Your kindness and generosity, in all its forms, continues to inspire us. Remember, together we are unstoppable. Thank you for standing with us.
For updates on how the Villa is addressing the Covid-19 pandemic or to find out how you can help, please visit our website. Follow us on Facebook and Twitter for all our good news stories.
Be safe, be well, be healthy,
John Woods, President – St Joseph's Villa & Don Davidson, President & CEO – St. Joseph's Villa Foundation