COMFORT IN COMMUNITY – UPDATE
All around us, there are little signs of hope, like feathers blowing in the wind that change is coming. As we start to see small re-openings of businesses and daily activities that resemble life before the pandemic, we are encouraged and we embrace these as symbols of optimism in the journey ahead.
Each one of us is beacon of change. We've proven in our thoughts, words and actions that we are capable and the lasting effects of our efforts will chart a new course for the way we live, value and cherish each other. It is courage and faith that guide us past our own limitations and sometimes allow us to surprise ourselves. Change can be sudden, drastic, chaotic, but it can also be slow, sweet, and steady. It builds our awareness of the choices we make and asks us not to dwell on where we've been but to reside in a place of contemplation and honesty. We continue to learn and grow through each moment. Change calls us to be the creators of our own stories, our own painters and planners, dreamers and life-bringers. It ensures that the world around us does not pass us by rather we immerse ourselves in it.
National Nursing Week
This week marks the beginning of National Nursing Week, across Canada. With a spotlight cast over the challenging roles and critical importance of health care professionals during this pandemic and otherwise, we'd like to recognize the passion and determination of the Villa's entire care team. Comprised of hundreds of highly-skilled men and women, every member is dedicated to our mission. You are role models of excellence in compassionate care. Your commitment to this life of service, your insights, empathy, flexibility and good humour make the Villa a special and dynamic place. As caregivers for our community, we thank you for offering your gifts, talents and expertise to make life better for those we serve. We proudly work alongside you and are thankful for the opportunities to learn and grow together as a team. Thank you.
With the completion of surveillance testing, we remain focused on keeping the Villa safe and protected. Continued diligence in practicing physical distancing and hand hygiene are vitally important to staying healthy. We would encourage everyone in the community to continue to take every precaution and heed the advice and recommendations of the Ministry of Health, public health officials and the province. Together, our efforts will lead to more progress being made and positive signs of hope in the days and weeks ahead. Thank you for standing with us.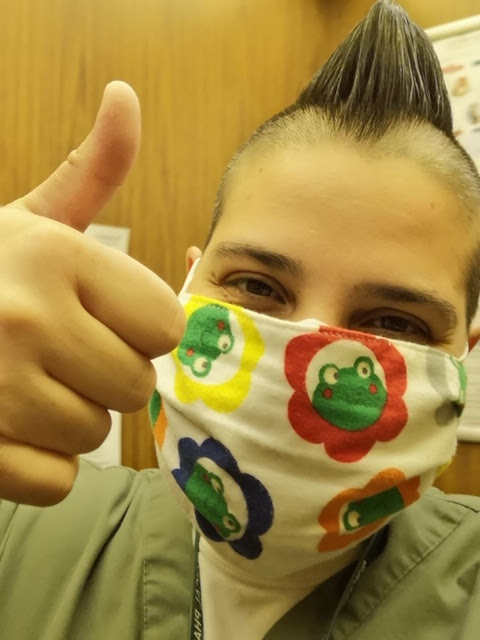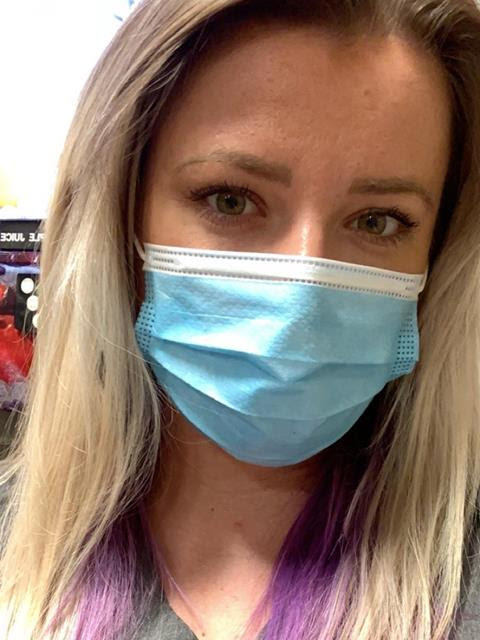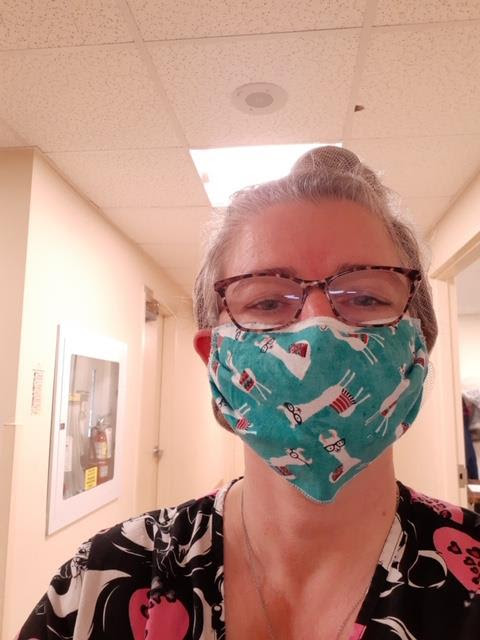 Local Love
When so many small businesses have been affected by this health crisis and are struggling for survival in this new reality, we want to recognize those who continue to give selflessly to support our team. New local small batch coffee company MorninBuzz delivered its second shipment of carefully selected coffee beans to thank the Villa team for their continued strength and dedication. Chef Ken LeFebour and his team at Nellie James Gourmet Food to Go have been hand-delivering fresh, gourmet individual meals for staff working weekends during the pandemic. Horn of Plenty, Dundas' Urban Market and one stop shop for fresh food and health and wellness products, surprised staff with their sweetness – a donation of Cookie DOH! It tastes just as good as it looks.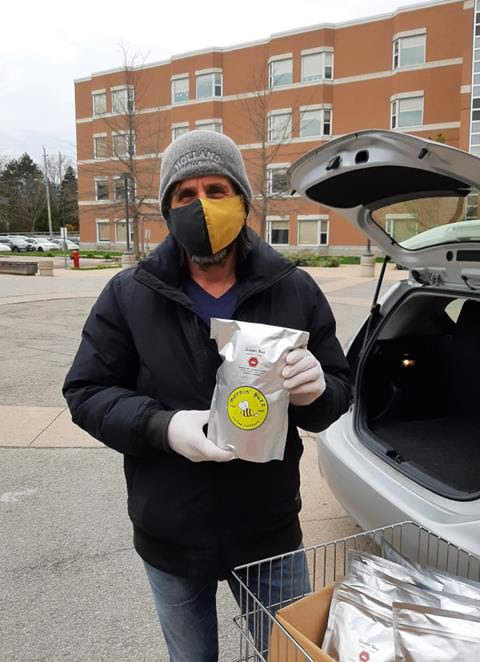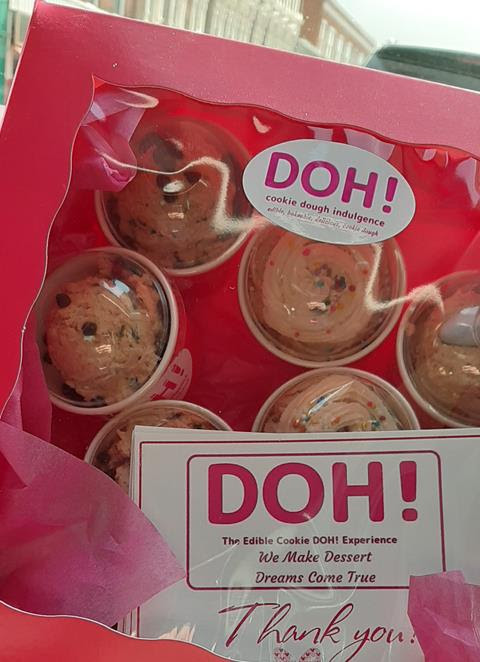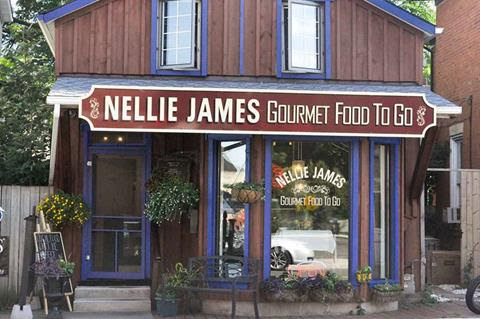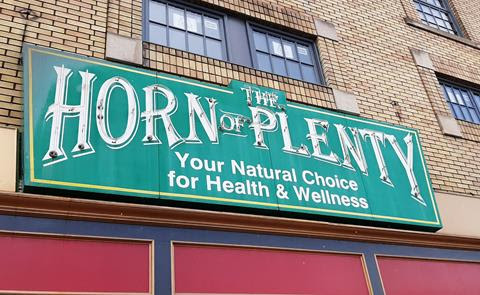 Special thanks also to Joanne Placko and her husband for dropping off fresh fruit platters to treat our health care heroes and residents on behalf of the Ministry of the Environment, Conservation and Parks Enforcement serving Hamilton, Haldimand and Norfolk communities. An anonymous donor also delivered 8 iPads to support our Virtual Visiting Programs.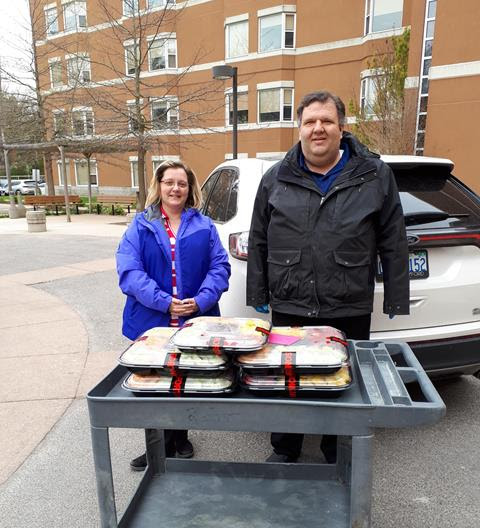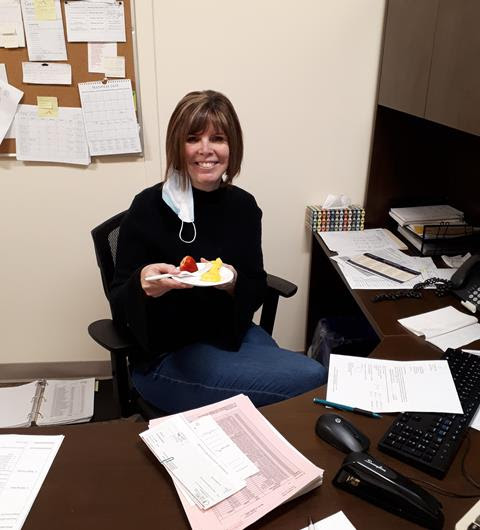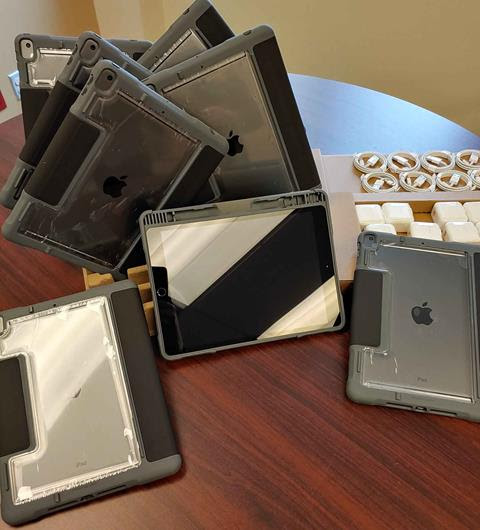 Looking for other ways to remind staff of how vital they are and how important it is to take time to rest and unwind, Shawn and Ed Brewery donated 4 packs of their craft beer to staff to take home to enjoy after their shifts. As part of their Friends of the Front Line initiative, we are honoured that they've chosen to help those right here in their hometown. The generosity and outpouring of local love continues to amaze us.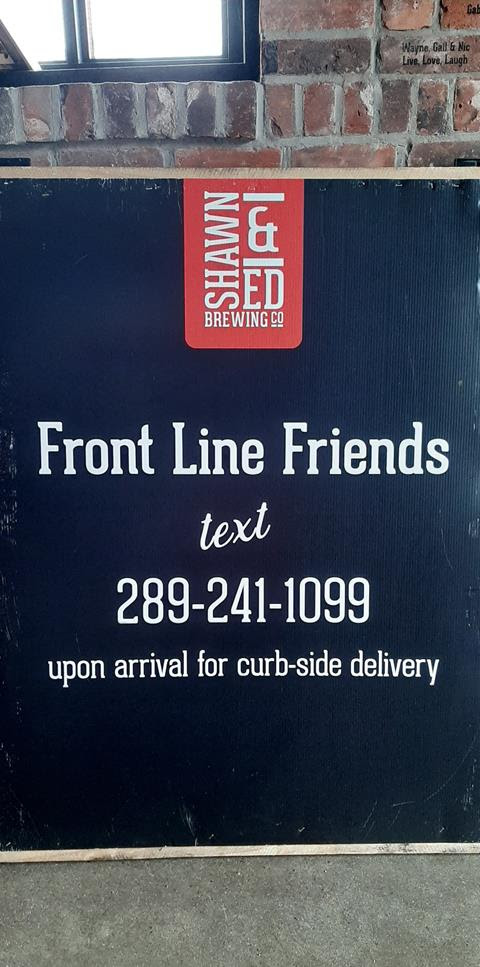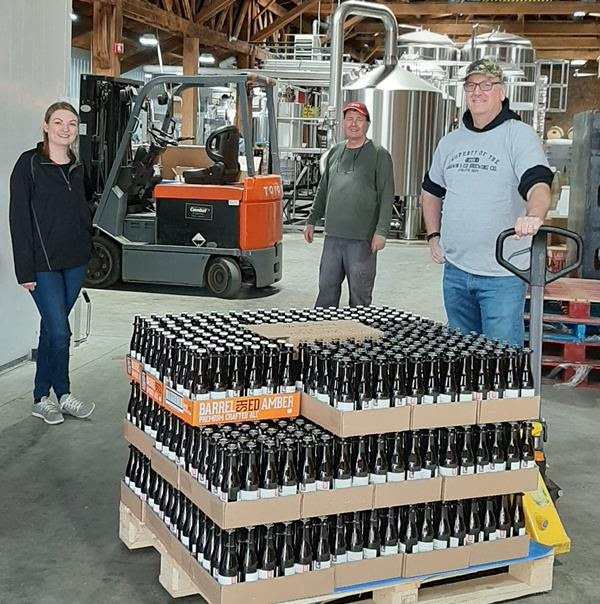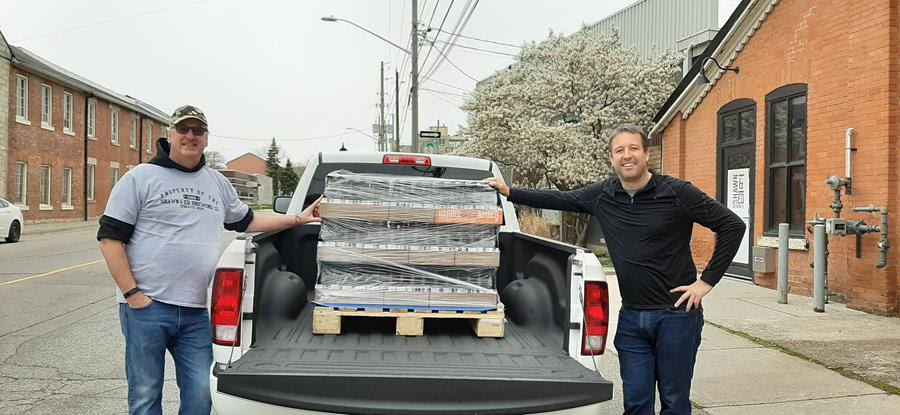 Growing Goodness
On a weekend where many would have flocked to the Villa for visits and celebrations for Mother's Day, we extend our very best and most heartfelt wishes to all of the mothers, grandmothers, godmothers and countless other female caregivers and confidants, who were celebrated in different ways this weekend. Thank you for the love and light you give to the world every single day and the comfort that can only be found in your embrace.
Normally, we would host a high tea or a strawberry social but this year's tributes took on a more high-tech tone. Virtual visits, along with deliveries of cards and cheerful spring flowers brought many a smile and a feeling of togetherness on such a difficult day to be apart.
Recognizing the hundreds of incredible women who make up the Villa's workforce, some community partners stepped forward to make Mother's Day extra special for our Villa family. Ward 13 Councillor Arlene Vanderbeek and her friends at Harster Greenhouses visited Friday with a shipment of 500 plants to honour our residents and staff. Thank you for reminding us that the best and most beautiful things in life start as little grains of goodness. With a little love and light, they'll have their moment in the sun! We appreciate you keeping these amazing women and all of the Villa family in your thoughts and prayers.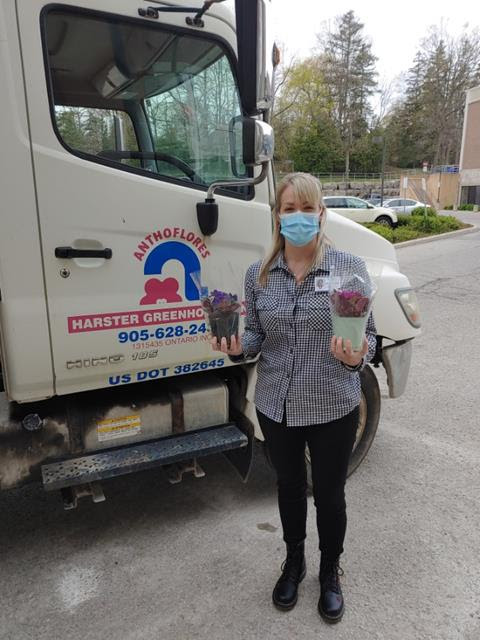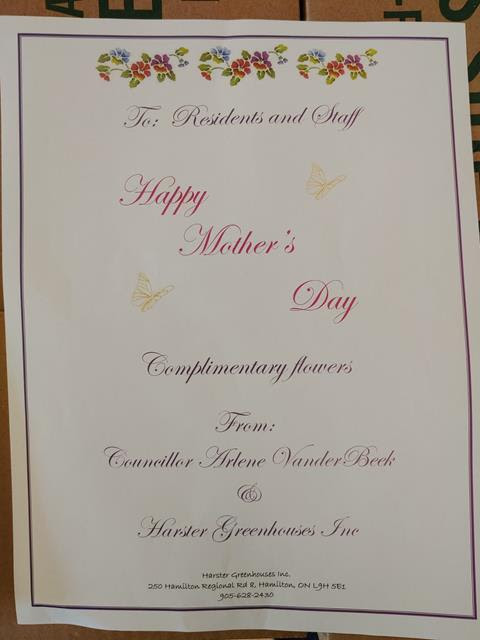 For many years, St. Joseph's Villa has enjoyed a strong partnership with St. Mary Secondary School. As pioneers of the Special High Skills Major program, later adopted throughout the Hamilton Wentworth Catholic District School Board, we are honoured to be able to introduce that the next generation of health care leaders to the needs of our residents in longterm care and future patients of Margaret's Place Hospice. As co-op students, volunteers and family members, visits from St. Mary students bring joy to our campus. Joining forces with St. Augustine's Parish Youth Group in their "Do Good" project, St. Mary Principal – Brian Daly, had this message for his students about how they can help Villa residents during this difficult time.
Once a functioning greenhouse space for horticulture therapy programs, the entrance to the Adult Day Program and our Therapeutic Pool, has seen brighter days. Years of wear and tear deteriorated the main entrance to these community programs that serve hundreds in our community on a daily basis and left it exposed to the elements and in dire need of repair. While renovations like these are not funded by the Ministry, thanks to the generosity of donors, change is coming.
Last year a family member who is a greenhouse expert reached out to his colleagues and partners and came forward with his plan to transform the area which includes making it more wheelchair accessible, adding climate-controls and a living wall as a sign that goodness grows inside and outside our walls.
While our community programs are currently suspended, the renovation crew will be making the upgrades to the entrance, so it will be ready for you, when it is safe to welcome you back!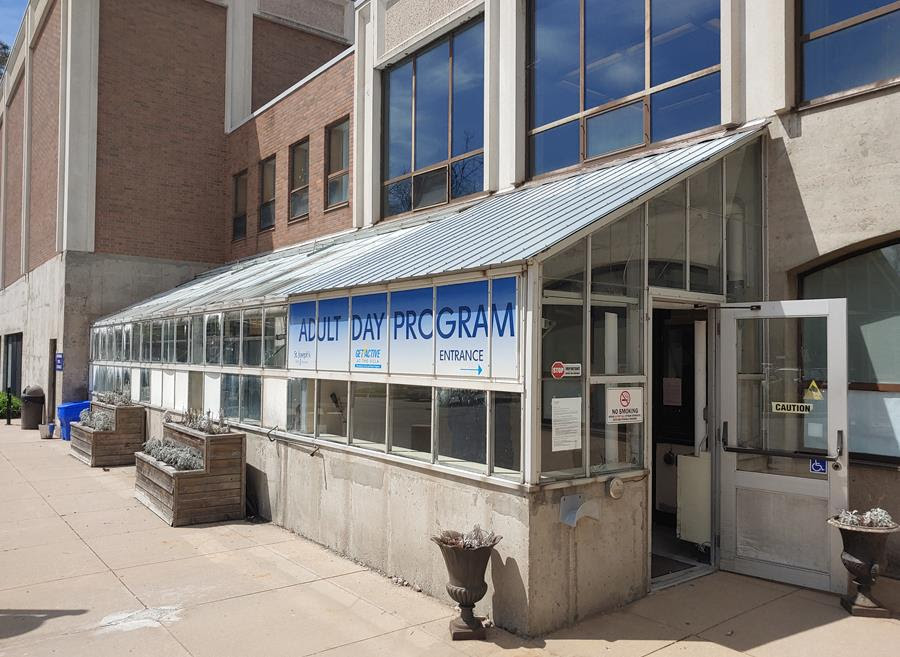 And the World Stopped
Our poet-in-residence Glenn offered us another reflection on the current state of the world we are living in and how it's changed in his poem: And the World Stopped.
As we feel those winds of change coming, we thank you for standing with us.
Now more than ever, your support matters.
The grains of goodness, the local love and the optimism and faith you show us give us the confidence to move forward. May is Leave a Legacy Month. Become a part of the Villa's story today and help us write one for tomorrow. For more information on planning your legacy, please contact D_Davidson@sjv.on.ca.
Make a gift!
Honour our incredible staff team who are leaders in compassionate care and support our pandemic efforts in the days and weeks ahead.
For updates on how the Villa is addressing the Covid-19 pandemic or to find out how you can help, please visit our website. Follow us on Facebook and Twitter for all our good news stories.
Be safe, be well, be healthy,
John Woods, President – St Joseph's Villa & Don Davidson, President & CEO – St. Joseph's Villa Foundation