COMFORT IN COMMUNITY
We're in it for the long haul. Over the past few months, we've made many strides forward in this long "game" we are in. Our measured bursts of activity and vigilance have helped us gain momentum in this race of discipline, strategy, and endurance. The fact is: the only way we win is if we all "play" on the same team. We've spent months training – exercising caution, adhering to strict physical distancing, practicing proper hand hygiene, and respecting the recommendations of our health officials. As we start to stretch for the next leg of the track, we have to continue to observe and learn.
All around us, we're learning that we've got to face and fix what's broken. Duct tape and patchwork won't stand up anymore. We've got to step back and ask hard questions. More importantly, we've got to be willing to hear the answers and invest in the solutions. We're grateful to be surrounded by an inclusive, progressive, and generous community that stands up for the most vulnerable and the most at-risk.
June is a month of celebration and reflection, marking Seniors Month and Pride Month. We recognize that there is still much work left to be done to ensure members of these communities who struggle with isolation, injustice, ignorance, and abuse have the support they need and deserve. For us, compassionate care is not just about how we serve residents and families, but it extends to caring compassionately for everyone around us – our staff, donors, partners, and the community as a whole.
As part of the province's initiative to increase Covid-19 testing and maintain the level of health and well-being of our residents and staff, we will begin regular intervals of universal surveillance testing for all staff. Any residents showing signs or potential symptoms for the virus will continue to be tested on a case-by-case basis, as recommended by the Ministry of Health and public health officials.
While there may be an easing of restrictions, we must remain hyper-vigilant and observe how these re-openings may impact the vulnerable population that we serve. Please continue to practice caution when you are out in the community, stay home as much as possible, remember to wash your hands, cover your face with a mask when physical distancing may not be possible. Please care and support each other with compassion – everyone has a different comfort level and experience that may determine when and how they "get back into the game". We're in it for the long-haul. Thank you for standing with us.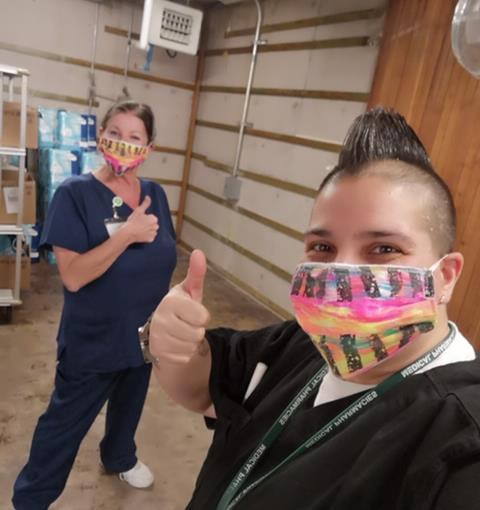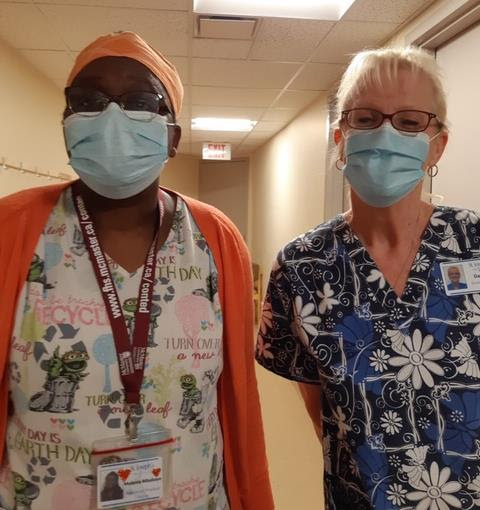 Into the Unknown – Quarantine Hows!
If only there were an instruction manual written for this time precisely…Never lacking words or wisdom – Glenn posed a few thought-provoking questions in his poem: Quarantine Hows.
A Serenade of Serenity
If you walk past the Villa campus around 3-4pm daily, expect to hear a melodious serenade from flautist Seiichi Ariga. Since the pandemic, Seiichi has been performing from his balcony at St. Joseph's Estates overlooking the Margaret's Place Hospice construction site. Seiichi plays regularly with the Dundas Valley Orchestra, in addition to performing as a soloist. This is only one of his many talents, having a multi-faceted career as a physicist and professor, ordained United Church Minister and Japanese-English translator.
A few of Seiichi's neighbours in the surrounding balconies have made this their regular afternoon tea time. "I miss going to concerts. Now I sit on my balcony and watch the trees and birds fly by and listen to Seiichi. It's a full body experience. I hope he continues after this is over," said one St. Joseph's Estates resident.
When the Ira McDonald Construction crew isn't in the midst of a heavy dig, they find his music a soothing backdrop for their work. "This is going to be a place for healing – it already is. When you hear that music you can't help but think of the peace people are going to find here," said one crew member.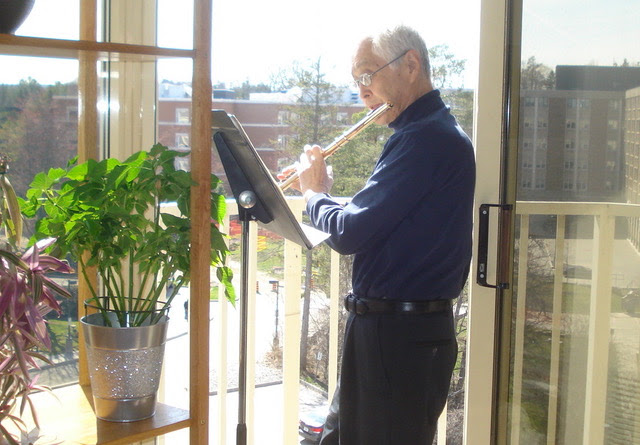 Gourmet-to-Go
For the past several weeks, Chef Ken LeFebour of Nellie James Gourmet-to Go has been treating our night shift staff to delicious leftovers from his weekly menu. Villa Staff have been delighted by his kindness and the chance to try his imaginative, epicurean feasts. One staff member wrote:
 "The Take-out food from Nellie James Gourmet-to-Go in Dundas donated for front line staff on Saturday evening was Delicious! Thanks so much!"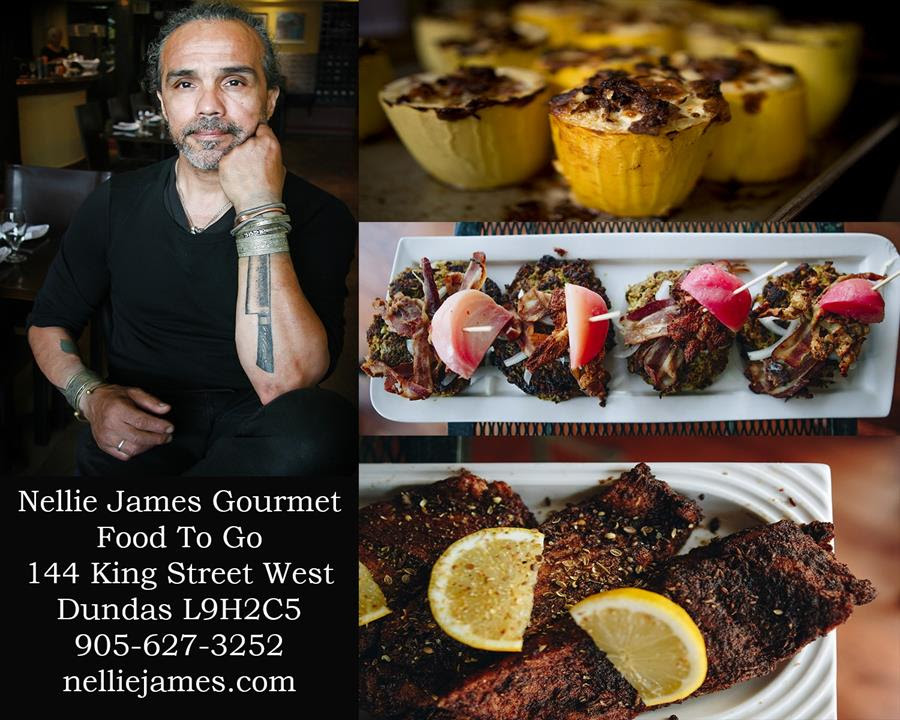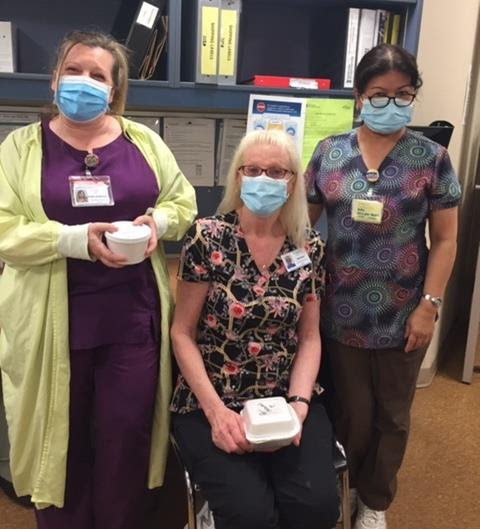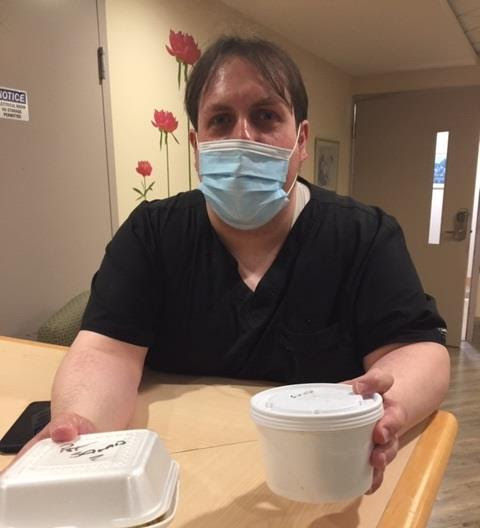 Win-Win!
Over the past several months, we've had many community members step forward asking how our fundraising efforts have been affected and what they can do to help. With many events shifting to digital platforms, we're launching a free virtual event later this month. You'll learn how making a gift to your favourite charity, like St. Joseph's Villa Foundation, can actually leave more money in your wallet when you think about charitable giving differently. Whether you're retiring soon or passionate about creating a legacy for yourself or your family, you'll have a chance to learn where you might start.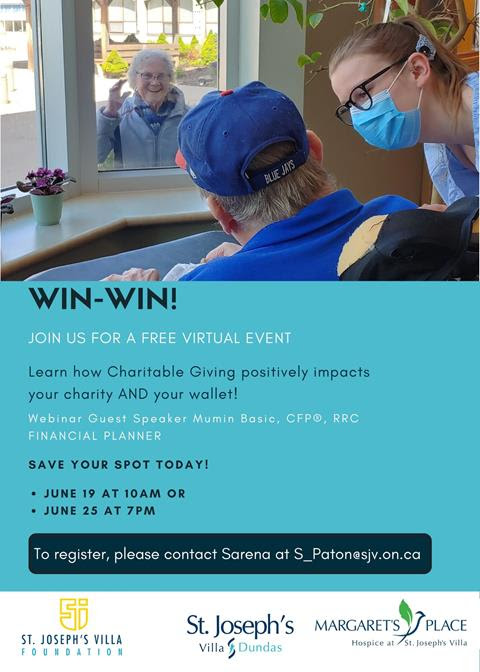 You're Invited!
We invite you to register today for the June 19th or June 25th session. As a participant, you will receive a link to the webinar days prior to the event, and your identity and contact information will be kept private and confidential.
Learn in the privacy of your own home or out on your backyard deck and help make the difference you want to make!
Save your spot today!
June 19 @ 10AM
June 25 @ 7PM
Please contact: Sarena at S_Paton@sjv.on.ca
RSVP by June 17, 2020
A Bird's Eye View
The Ira McDonald Construction Crew has been hard at work. Running on time and on budget, we are thrilled with the progress they've made. While balancing the pandemic protocols and increased needs for long-term care residents, our hospice planning team is resuming its discussions about the programs and services patients and families of Margaret's Place Hospice can expect. Spectrum Aerial Imaging has been helping us document the transformation of the land where the House of Providence once stood. Overlooking Spring Creek ravine, nestled amongst the trees, you can see why this coveted, treasured space will make the most idyllic setting for Margaret's Place Hospice families to live out every moment they can together.
While hospice care is 100% FREE for patients and families experiencing an end-of-life journey, we are mindful that community support is absolutely critical to our future.
Hospice care is only partially funded by the Ministry of Health.
With an annual fundraising goal of $520,000 to support hospice programs and essential services, your support will help us provide everything from the highest quality therapeutic programs for patients and families to the most basic of needs such as meals and nourishment.
If you're passionate about hospice care in our community, consider sponsoring a day or a week of care for a family at Margaret's Place Hospice. Help us prepare for when doors open during the late Spring of 2021 and give them comfort when they need it most.
The Winner Takes It All
We're "playing" to win. This means keeping the Villa and our community safe and protected for the long haul. We know it takes hard work, sacrifice, dedication and heart. We've got to work together, as a team, looking out for those around us whose voices and views need to be heard, valued and honoured. We've all got a stake in this "game". If we win, we all win. There's never been a more important time to consider how powerful teamwork is and what are the goals that we want and need to score.
NOW more than ever, your support matters.
For updates on how the Villa is addressing the Covid-19 pandemic or to find out how you can help, please visit our website. Follow us on Facebook and Twitter for all our good news stories.
Be safe, be well, be healthy,
John Woods, President – St Joseph's Villa & Don Davidson, President & CEO – St. Joseph's Villa Foundation