COMFORT IN COMMUNITY – UPDATE
When the going gets tough, the tough get going. It's that innate sense of resolve and determination that helps to define us. It allows us to wade through fear and doubt, to focus on what we can control and to persevere. Some might call it an inner fire. Some might call it strength. It fuels us to embrace even the smallest of triumphs and take comfort in stillness, and the beauty of laughter shared.
The efforts of the Villa team continue to inspire us. From staff to volunteers, our neighbours at St. Joseph's Estates, our essential service partners and suppliers, community supporters and families, your compassion and relentless commitment makes us proud. The measures that each of you are taking help to shape how the Villa and the broader community will come through this challenge. We commend our counterparts across St. Joseph's Health System for their leadership. We are honoured to be part of such an incredible team, moving forward together.
The implementation of all guidelines from the Ministry of Health and Public Health officials continue to keep residents and staff safe and healthy. We seize every opportunity to optimize resident well-being and express our gratitude to the entire Villa family for standing with us.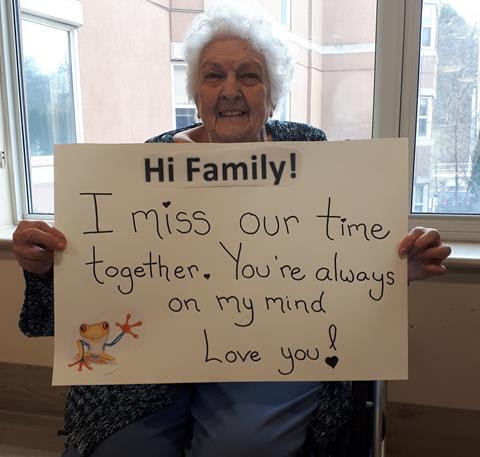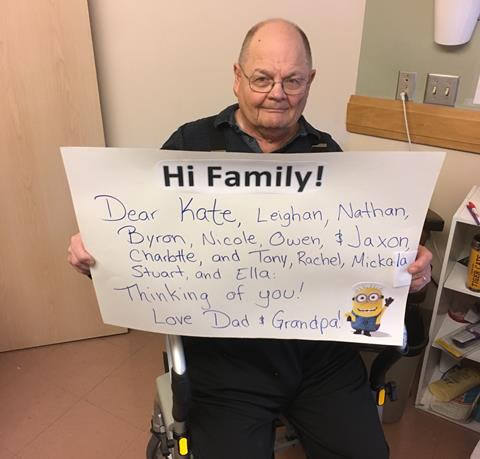 Our poet-in-residence Glenn shared a reflection with us entitled, "Never Before" from earlier in March. We are living through a historic moment, one that many of us have never seen before and hopefully never will again. Our actions, efforts and care are making history.
As we mark the beginning of National Volunteer Appreciation Week, we reflect on the magnitude of Villa Volunteer contributions. Without you, we would not be able to provide the level of care and compassion that we do. Your willingness to serve makes you unique. Each day, your kindness reaches into the hearts of residents, staff and families, leaving memories of love and friendship.
Although our celebrations are different this year, we want to thank every one of you for being part of the Villa family and for the selfless gift of your time and talents. Many of you are continuing to give even throughout this pandemic. Thank you for being flexible and adapting with us. We appreciate you sharing more of yourself with us and with residents, even learning new tools and technology to help stay connected through our Virtual Visiting & Companion Calling Programs and Letter-Writing Campaigns. Volunteers like Maggie and Kara are making a difference.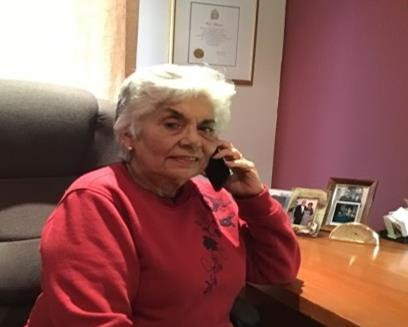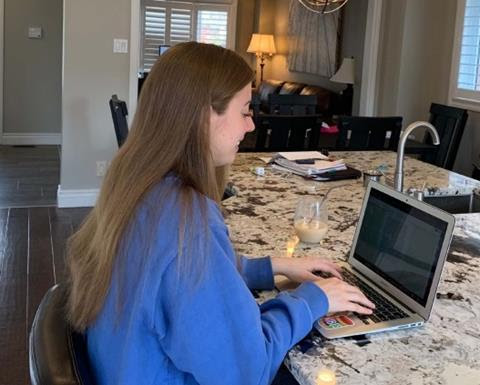 On a regular day, Maggie (left) provides one to one visiting, assists the therapeutic recreation team with activities like pottery and special events and porters residents to the chapel. During the pandemic, Maggie has been busy calling residents from her home by engaging them in great conversation and decreasing social isolation.
Normally Kara (right) provides assistance during meal times on Resident Home Areas Pine Grove and Cherry Lane and engages residents in one to one visiting. During the pandemic, Kara has been busy at home writing letters to our residents. Her stories, positive thoughts and interesting facts keep Villa residents entertained and active.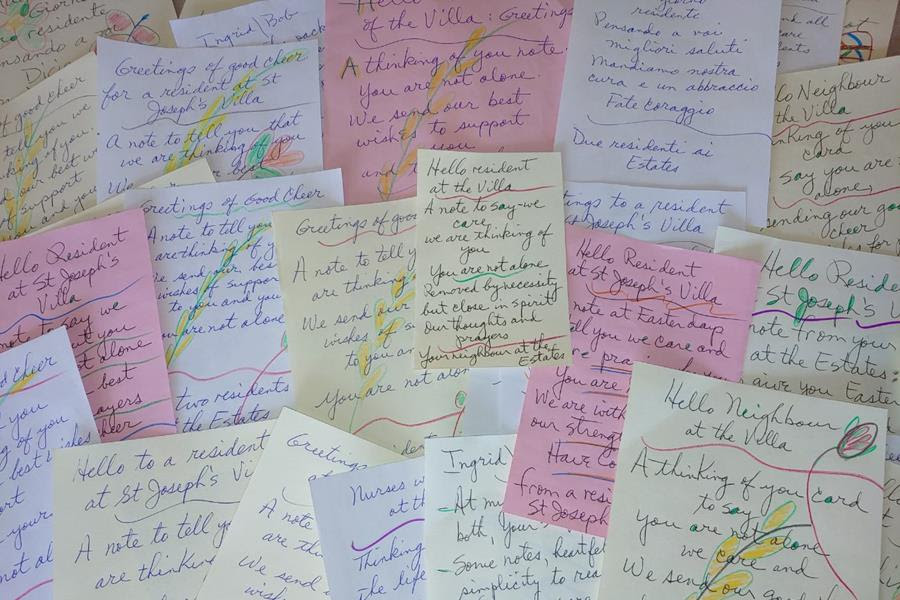 Last week, neighbours from St. Joseph's Estates dropped off hundreds of handwritten notes for Villa residents. Some have family at the Villa, while others simply feel this bond of friendship because we share one campus and one community.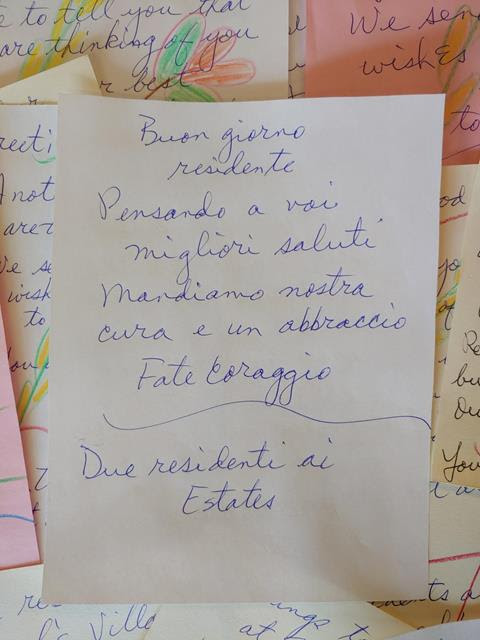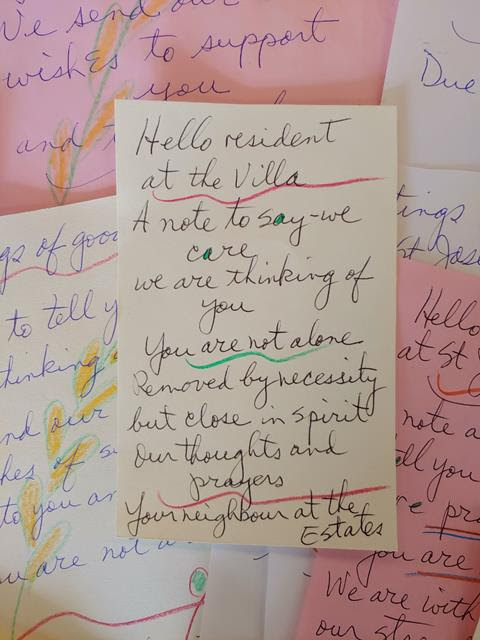 Inspire – Thoughts, Words and Actions to Live By
On April 24, 2020, we would have celebrated the 19th Annual Villa Gala – Inspire. When making the difficult decision to cancel our largest fundraising event of the year, Honourary Chairs Joe and Enza Mancinelli immediately agreed to continue as Gala Chairs in 2021, along with Gala Committee Chair, Irene O'Byrne. As longtime friends, supporters and volunteers, their outstanding efforts have inspired others to give, to connect and to get involved. As advocates for long-term and hospice care, they continue to support the Villa & Foundation in meeting the most critical needs for residents, future hospice patients and our community. Joe and Enza thanked Villa staff for their dedication through this challenging time.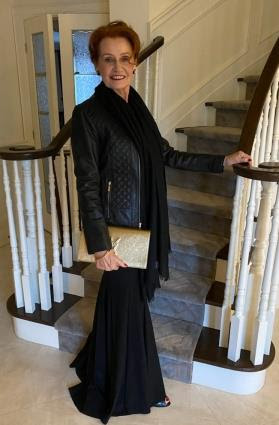 Heartfelt Thanks
While we will miss thanking and celebrating all of incredible donors, sponsors, volunteers and guests at gala this year, we are thrilled that this theme of inspiration will carry us through the year. My heart goes out to all Villa residents and families who cannot be together. To the Villa front-line staff and administrative team, your efforts continue to keep those most in need protected, healthy and happy. I could not be prouder to volunteer and advocate for such a wonderful organization. My family and I thank you and the community thanks you!
~Irene O'Byrne
Safety First
We are grateful to the countless friends and partners who are keeping the Villa team and residents top of mind. Your donations of handmade cloth masks and crocheted ear covers are adding some colour and personality to brighten our days. We'd like to extend our thanks to Josette Cacnio, Sandra Lemus and her daughter, Qdesign Centre and Villa staff member Kristen Forget's daughter Emma and many others. Thank you for reaching out to offer your support for friends and family working at the Villa. Your thoughtfulness is one of the many gifts we are grateful to receive during this difficult time.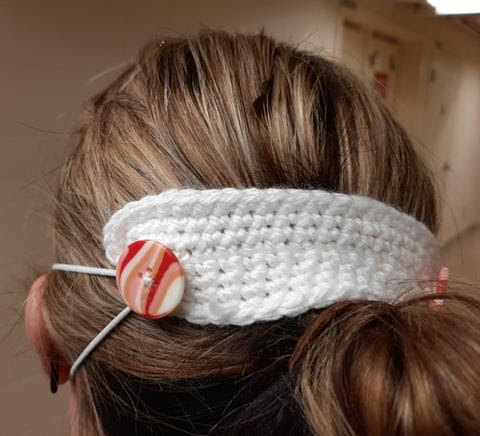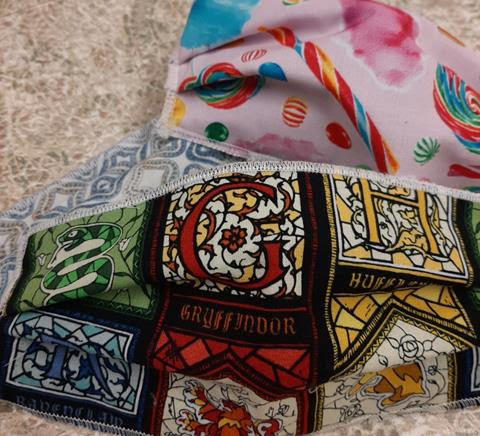 Last week, we reached out to local doctors to help us access more infra-red contact-free thermometers. Thank you Dr. Emma Mazurek and Dr. Shankardass for assisting us. The Villa is looking to build its capacity.
If you have access to infra-red thermometers that are not currently on back order – please contact us. We would also invite anyone who is willing to create PPE Door Caddies made of wipe-able fabrics to store PPE items to be in touch.
Please contact S_Paton@sjv.on.ca if you can help.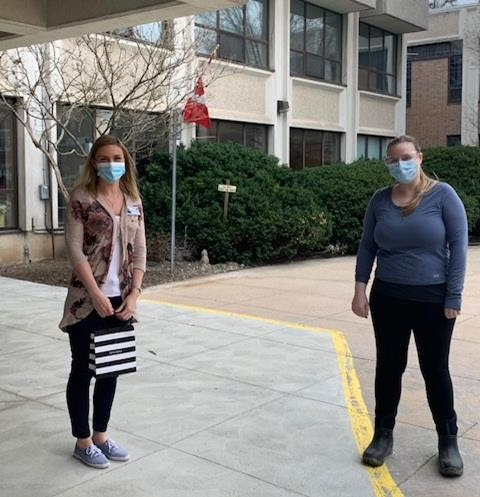 The Villa is thankful for the community's support and had a few tips and advice to offer.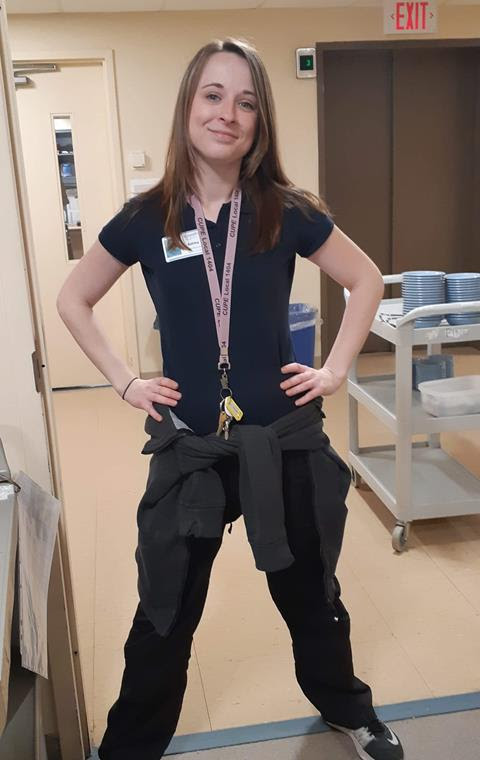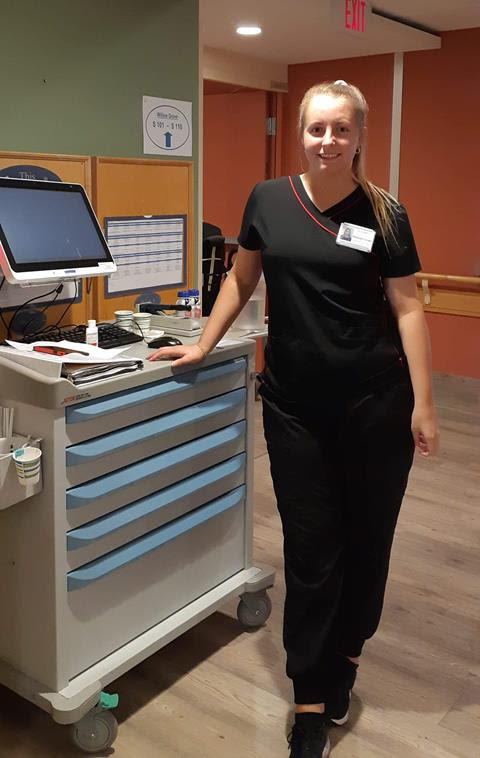 Now, more than ever, your support matters. The choices you make are helping to protect lives around you. Please remember to stay home as much as possible, wash your hands, help others around you who need to hear a kind word or see some sunshine on their doorstep.
Make a gift to the Villa Foundation to support residents and honour our essential service workers and valiant volunteers. Thank you for standing with us!
For updates on how the Villa is addressing the Covid-19 pandemic or to find out how you can help, please visit our website. Follow us on Facebook and Twitter for all our good news stories.
Be safe, be well, be healthy,
John Woods, President – St Joseph's Villa & Don Davidson, President & CEO – St. Joseph's Villa Foundation