The S.I.M Gym has an exercise class to fit every body!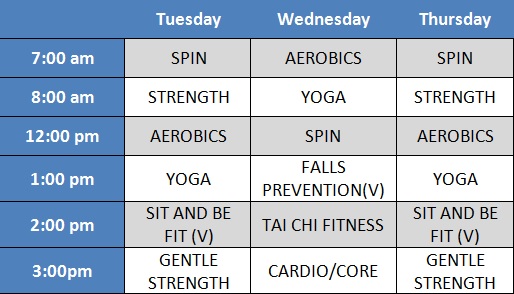 Aerobics
30-minute multi-directional cardio class
Challenge Class
30-minute class – be open for anything!
Falls Prevention
30-minute standing class with the option to use a chair.
Yoga
30-minute class to connect the mind to the body.
Sit and Be Fit
30-minute seated class using weights, bands and balls.
Spin
30-minute high-intensity indoor cycle class.
Strength Training
45-minute class using body weight and/or dumbbells.